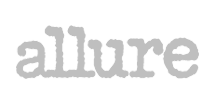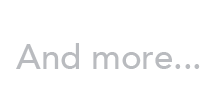 My Auntie Lynn has always been an inspiration to our family. She was born three months early, a three pound preemie miracle. When I was a kid, she watched my struggles in fitting scrunchies over my curls. One day, she handed me her very own, handmade crochet scrunchies that fit perfectly...THE LYNNIES SCRUNCHIES were born! Full of life, love, and kindness, she works her days at Walmart, and comes home to crochet our scrunchies at night. Every scrunchie is made at her home, by hand and takes her four hours to make...and she loves every minute of it! So from our heart, to your hair, LYNNIES. 💕
The perfect Accessory
I absolutely love them! They are so perfect for my hair! I will definitely be buying more very soon!
Love the look but not the thick band
I really like the color and crochet but the elastic band is just a little too thick and tight. Would love it the band was thinner and could double tie around my hair.
Love Lynnies
This was the perfect gift