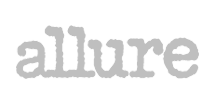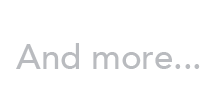 It's designed to fit and protect your natural hair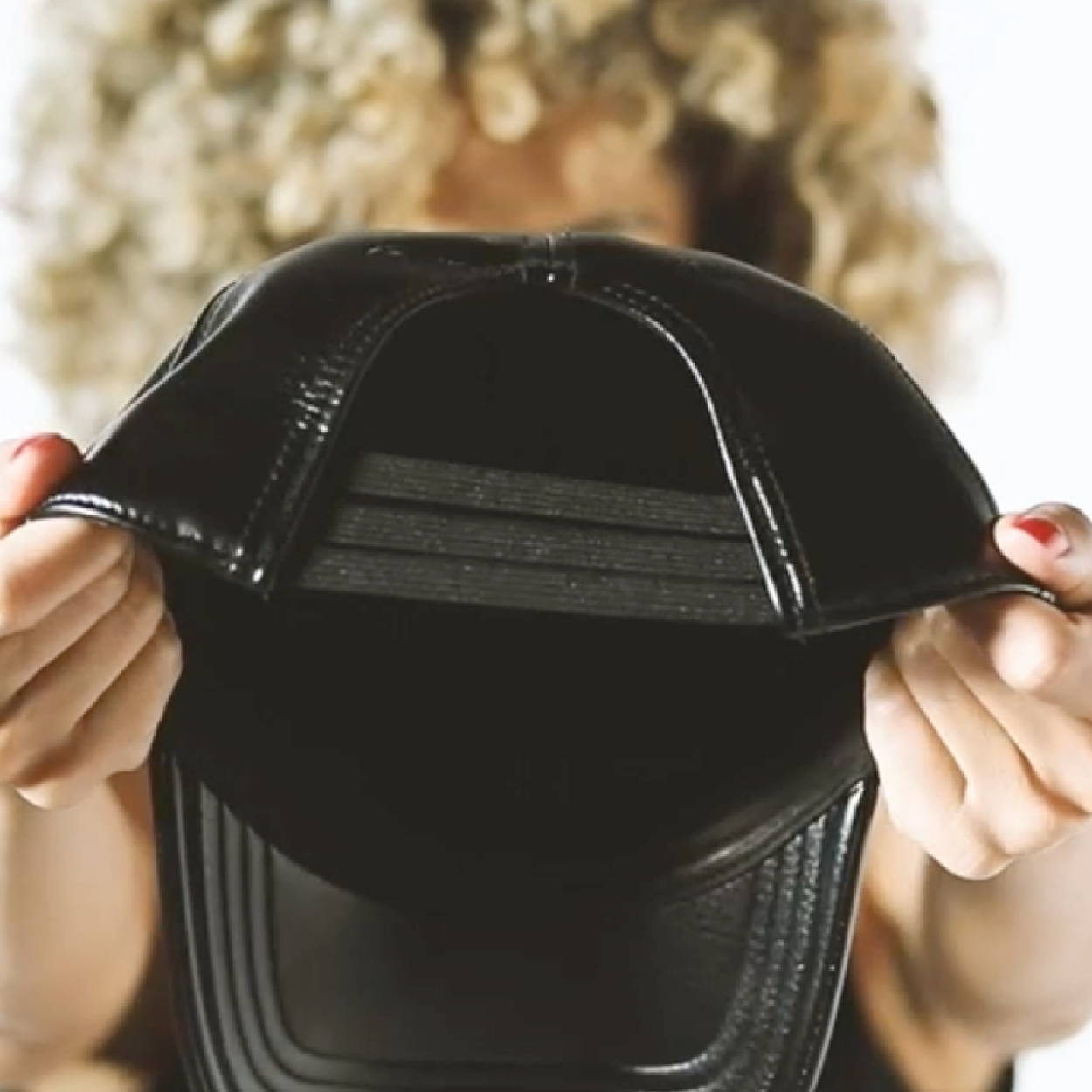 Tress comes with three built-in elastics that make it easy to pull your hair into the perfect ponytail.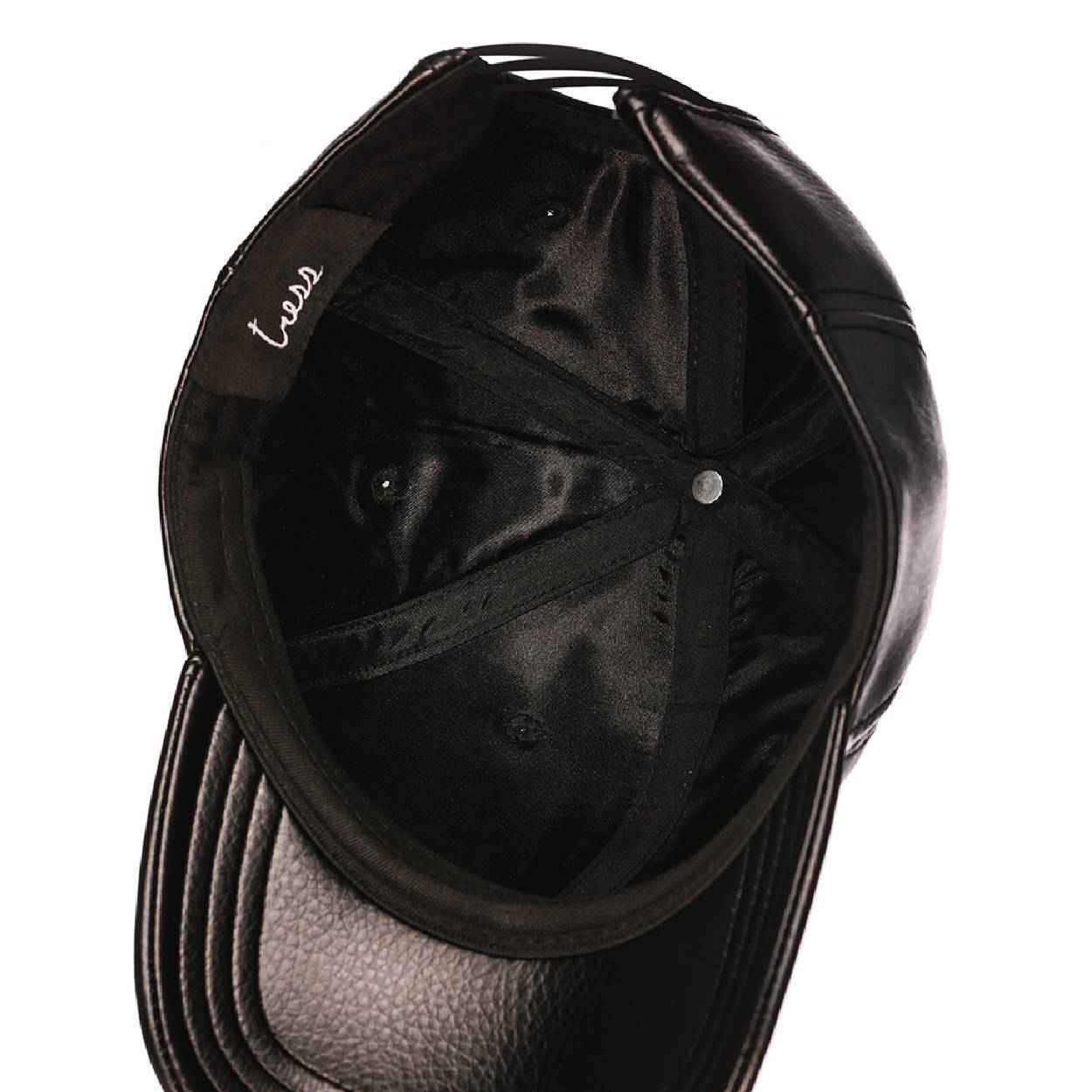 Lined with a satin interior that eliminates frizz, breakage and hat hair.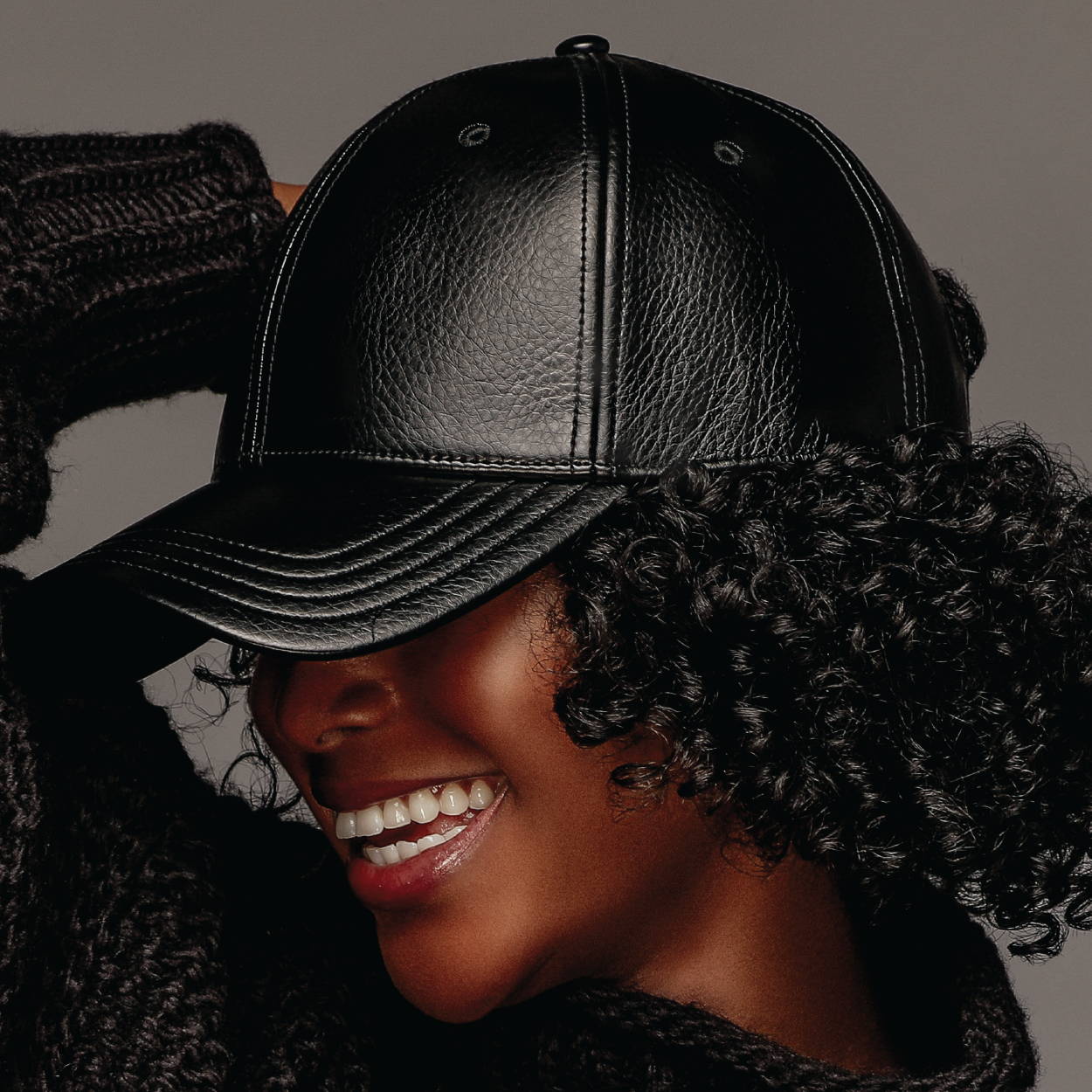 Sized perfectly to give your natural hair all the space it needs.
Or maybe you've just given up on hats completely. Well you don't have to anymore! We totally redesigned this baseball hat to fit and protect your curls.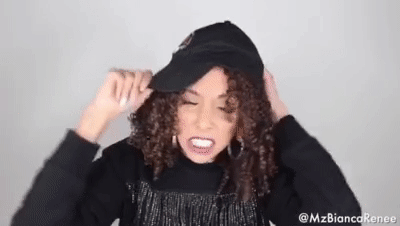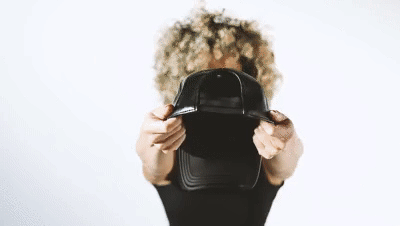 TRESS IS MADE FOR YOUR CURLS
With built in elastic bands and premium satin lining to carefully house your hair. Tress prevents hat hair and protects your texture.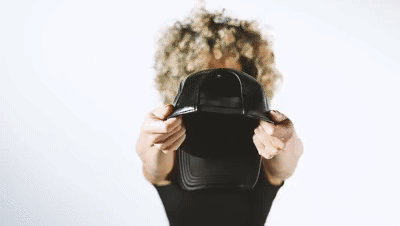 THEM: HOW DO YOU FIT ALL YOUR HAIR IN THAT HAT??
YOU: TRESS.
Finally a cap I can wear!!
Sadly, I could never wear caps due to my watermelon head coupled with an MASSIVE amount of super curly hair…that is until now! Thank you TRESS for delivery a great cap in sizes that are inclusive and don't frizz out the curls. Loved it so much, I now own three caps from TRESS. Highly recommend. Keep them coming!
Nice
I like my hat. I would've love it in the Suede material but the leather is good quality too. The L/XL is roomy for people with lot if hair or if the have a large head. It has a nice stretch at the back. I wanted to try the medium size but they took too long to respond to my email about returning the hate and exchanging it.
Second Tress hat and loving it!
This is my second hat from Tress and there's no orher brand that fits me like this one. I have a lot of hair and this is the only hat that holds it without issues while my curls are protected from frizz and sun. I mostly use it for outdoors all the time, and i even use my suede one for pool and beach. Best!
love the look, not always the feel
i really am a fan of the look of this hat! the tan leather is beautiful. but after even an hour of wear it, it's super uncomfortable for my forehead if i wear it any lower than the pic, & lower is where i'd normally have it. but i often have to push it up higher than i'd prefer in order to take breaks from the discomfort. maybe it's the leather making a stiff bill line with no give, maybe my goodess locs head is too big for it 🤷🏾‍♀️
Worth Every Penny
Curl Friends these hats are amazing, they fit perfect and every time I wear them I get compliments!!! THE BEST HATS EVER
Don't know your measurements? We've made it simple.
Our flexible elastics stretch to accommodate all of your beautiful hair texture curlfriend. Your hat size depends on the size of your crown, not your hair. Trust us, your hair will fit from Day 1 to Day 5 curls. We love this for you✨
Your size depends on the size of your crown, not your hair. Please measure your crown.
• S/M (54CM - 57CM)
• L/XL (58CM - 61CM)
If you're still not sure of your size curlfriend, here are some sizing notes:
• Small/Medium fits smaller crowns so if you have a small head, small is for you and has a more firm, fitted fit. Remember the elastics in the back create a flexible fit.
• Large/Xtra-Large we recommend the L/XL if you have a larger crown, or have a thick hair texture. If you prefer a looser or over-ear fit, this is your size. Remember the elastics in the back create a flexible fit.
Mesh Sizing :
• S (54CM - 55CM)
• M (56CM - 57CM)
• L (58CM - 59CM)