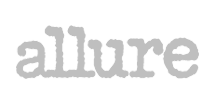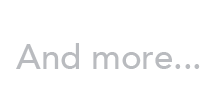 It's designed to fit and protect your natural hair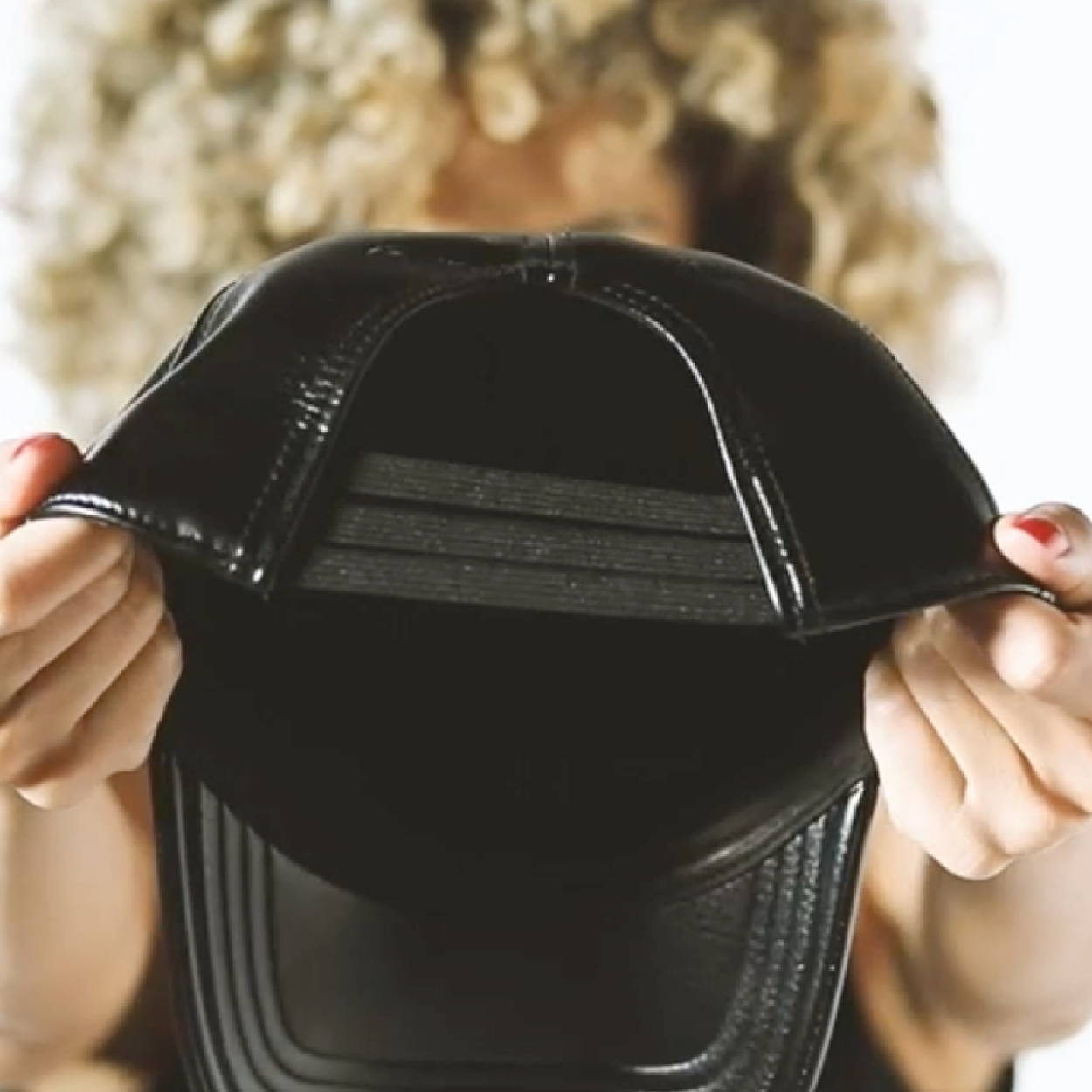 Tress comes with three built-in elastics that make it easy to pull your hair into the perfect ponytail.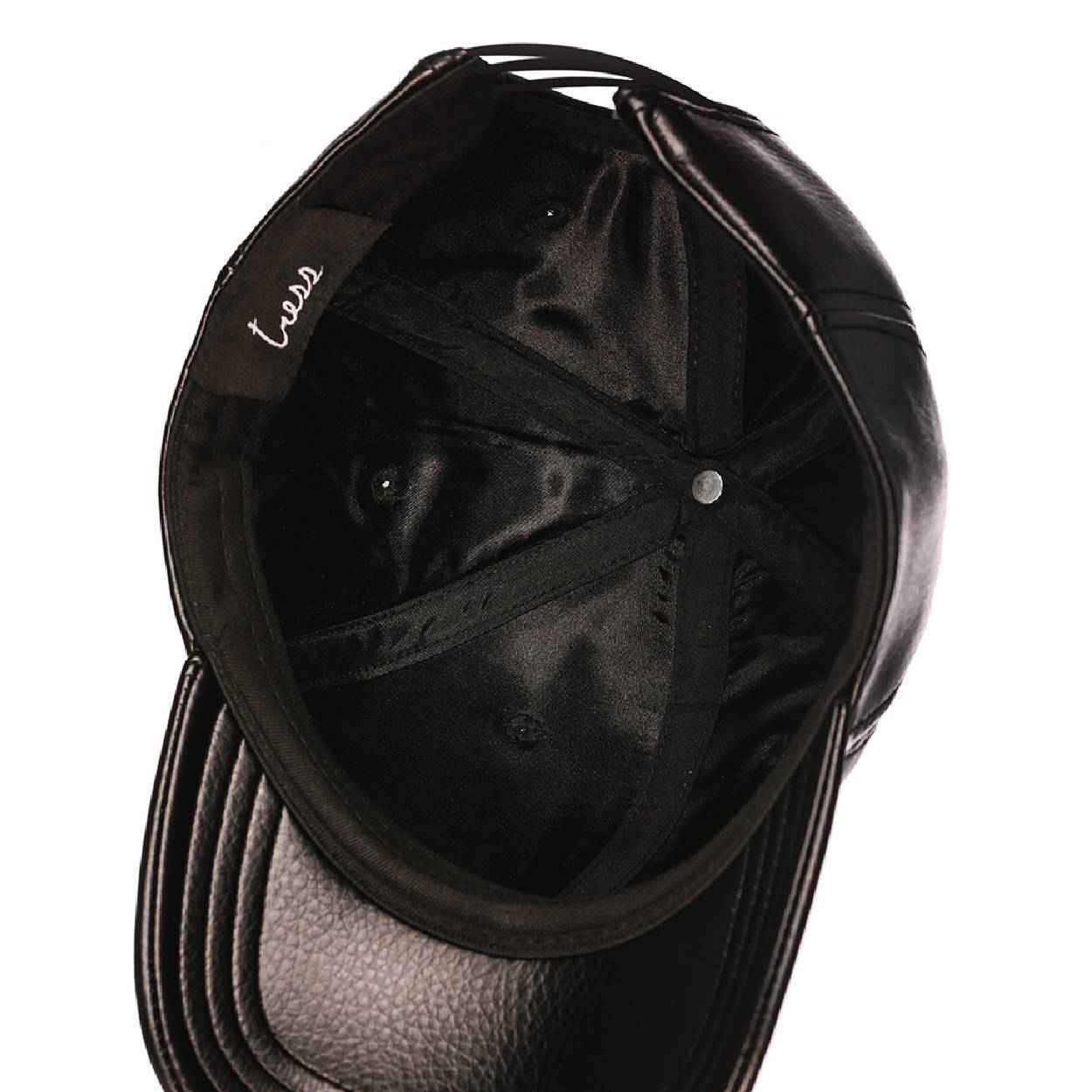 Lined with a satin interior that eliminates frizz, breakage and hat hair.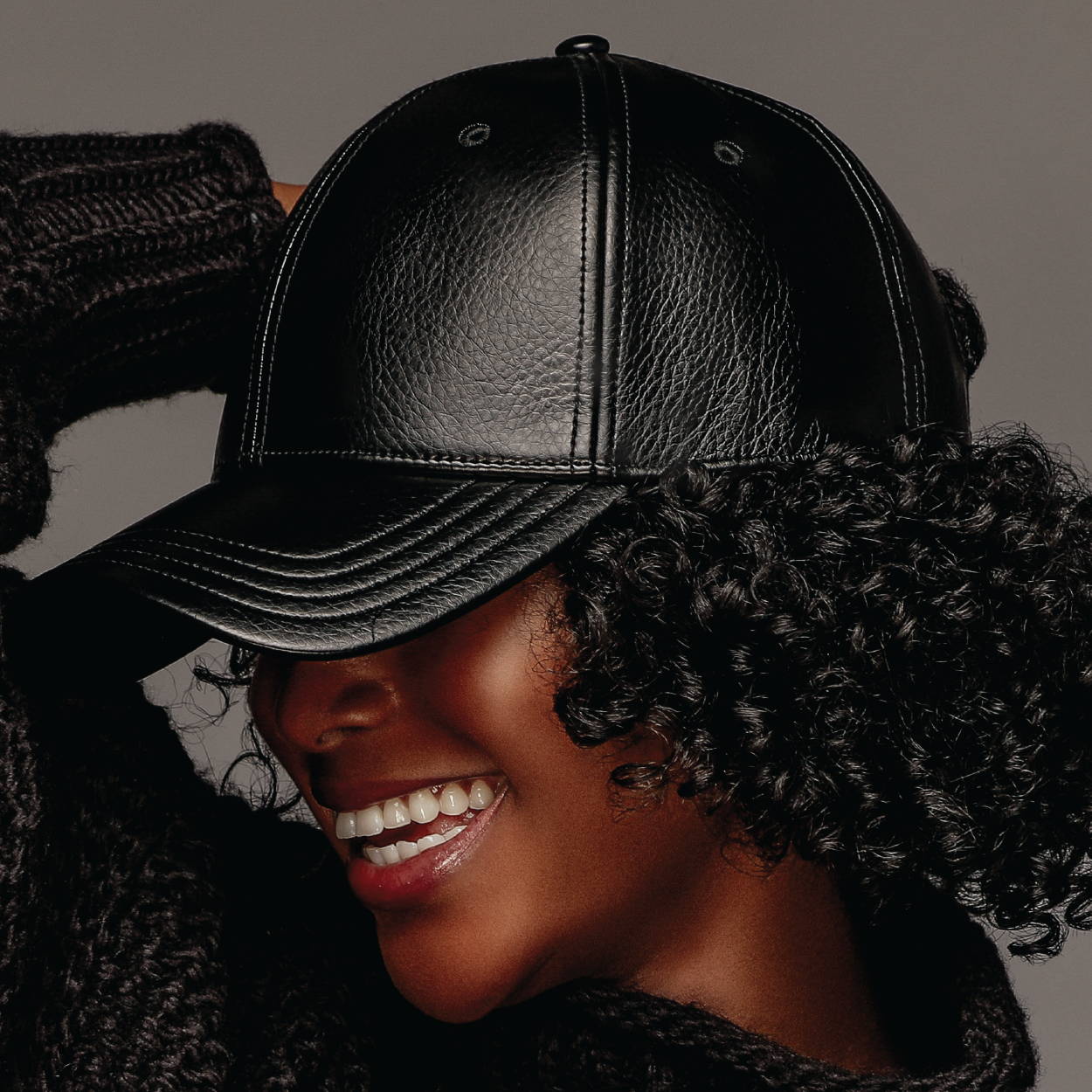 Sized perfectly to give your natural hair all the space it needs.
Or maybe you've just given up on hats completely. Well you don't have to anymore! We totally redesigned this baseball hat to fit and protect your curls.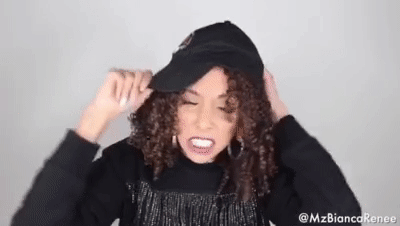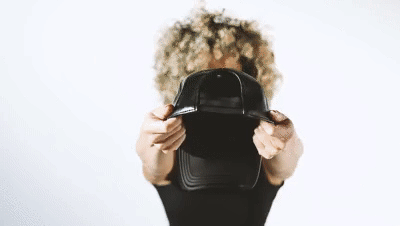 TRESS IS MADE FOR YOUR CURLS
With built in elastic bands and premium satin lining to carefully house your hair. Tress prevents hat hair and protects your texture.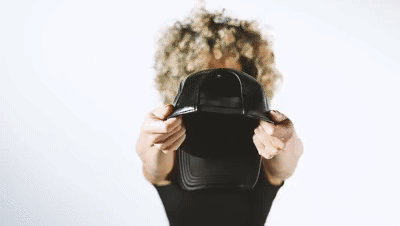 THEM: HOW DO YOU FIT ALL YOUR HAIR IN THAT HAT??
YOU: TRESS.
The best hat ever
I am hispanic with curly hair. When I wear my hair lose, the hat fits perfect, when I wear it in a pony tail, it fits a little lose, but it still looks amazing. My entire life I have struggled putting my pony tail through the hole on the back of the hat, and it makes the hair on my crown all messy. With these elastics, it soooooo easy! I will definitely be buying other colors.
LOVE IT! I've got a new look!
I was very Excited to receive my hat, and I love it! It looks great on it is easy to pull your ponytail through and it is a very cute look! The only thing I wish is that the front band were also satin, as I have thinning hair in the very front and it would be nice to have it more protected.
THE BEST HAT
actually this hat not only is amazing for curly hair is amazing for all hair. Man, Women .My husband my brother love it as well. What i love the most is the The silk lining the elastic built in scrunchie is so convenient and it will not mess your curls after having it on all day !Definitely worth every penny and some.
Amazing!!!!
I love my tress hat so much!! Not only is it the perfect fit, color, and style it's also a very high quality, and durable hat. I love that I can wear tress for both my casual and trendy fashionable looks and it goes well with my outfits. Tress hats are also great for curly and straight hair needs. I highly suggest as a super cute gift item for family, and friends!
WOW
All I can say is WOW.
Perfect timing for the holidays! You can wear this hat to a dinner and not look underdressed!
Love that it highlights my hair while keeping it off my face with out a hair tie! Best part is, if I decide to let my hair down... NO CREASES!!
How did she do it?
Don't walk... RUN to purchase these babies!
Don't know your measurements? We've made it simple.
Our flexible elastics stretch to accommodate any size hair. Your size depends on the size of your crown, not your hair. Trust us, your hair will fit from Day 1 to Day 5 curls.
Your size depends on the size of your crown, not your hair.
• Size small will fit wavy, finer hair with a small crown.
• If your crown is small, you will be a size S/M or Small.
• We recommend size Large if you have a larger crown, or if you prefer a looser, over-ear fit.
If you're still not sure or would prefer to measure your head for best results, here is the sizing info—
• S/M (54CM - 57CM)
• L/XL (58CM - 61CM)